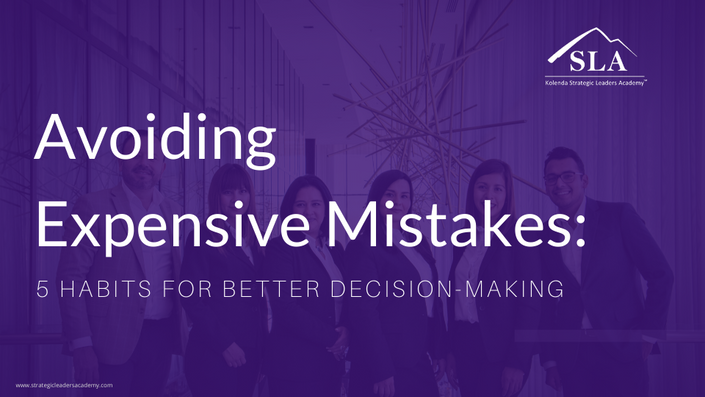 Avoiding Expensive Mistakes
5 Habits for better decision-making
Avoiding Expensive Mistakes:
Five Habits for Better Decision-Making
Great leaders do not think outside the box ... they simply have bigger boxes than the rest of us!
This course is designed for highly successful leaders who are faced with intense competition for marketshare.
You are a highly successful leader. You have grown your business, inspired great results, and gained loyal customers and supporters. Your competitors have noticed your growth and impact have expanded, too. They want to reclaim lost marketshare from you.
This kind of intense competition aimed at you is what we call "strategic interaction." It creates a higher level of complexity for you and your leaders. This is where even very effective leaders can hit the wall.
A report by the Center for Creative Leadership suggests that about 46 percent of leaders in America have risen to their level of incompetence.
Size, in this case, does not matter. The real culprit is the move from simple to complicated to complex situations. Too many leaders are unprepared for the shift in thinking needed to thrive in environments of increased complexity.
This course will help you prepare your leaders to win sustainably in the face of intense competition.This requires mastery of strategy and strategic thinking.
Decades of practice, consulting and research reveal 5 Habits that consistently enable leaders to thrive in highly complex strategic environments.
Strategy governs Plans. Roughly 90 percent of organizations fail to execute their strategies successfully. You will avoid that trap by learning the difference between Strategy and Plans and why strategy must govern, so that you can understand and manage a complex environment while improving the quality of your team's execution.
Manage Silos. Determine the best ways to manage silos so that you can improve teamwork while maintaining functional expertise. Silos can impede coordination and undermine productivity – the whole is less than the sum of its parts. Breaking silos can damage your ability to execute core competencies.
Embrace Complexity and Uncertainty. Discover the secrets of embracing Complexity and Uncertainty so that you can succeed against intense competition and prevent cognitive biases from killing your strategy from within.
Determination. Learn the key to making decisions in a volatile, ambiguous environment so that you avoid the triple disasters "staying the course" into ruin, becoming paralyzed by incomplete and conflicting information, and over-reacting to new data.
Learn and Adapt. Develop a sustainable learning and adapting process so that you can create a culture of continuous improvement for your organization – separating your team from the estimated 66 percent that have no formal lessons learned process. Adaptability is a key competitive advantage in today's volatile, ambiguous environment.
In this course you will learn the 5 Essentials of Strategy and Strategic Thinking through written and video content. Each Habit is centered on clear and concise business, nonprofit, and historical cases. The worksheet for each lesson helps you apply highly practical tips to your personal and professional life. At the end of the module, you will create an action plan for your top 3 lessons.
Expand your mindset. Expand your habits. Expand your results.
To gain even more from the course, schedule time with a certified SLA coach and accountability partner.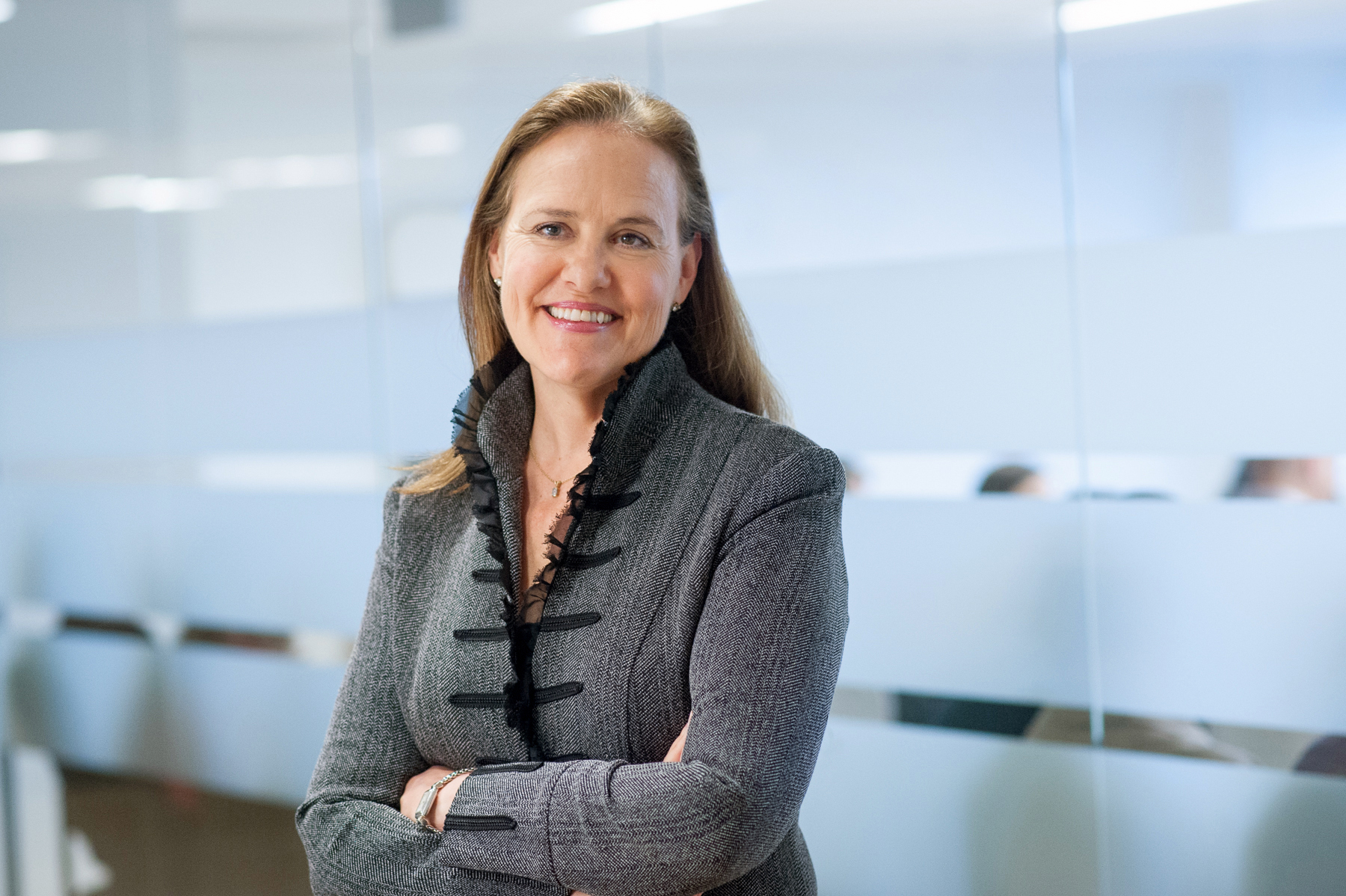 "SLA's leader archetypes gave us a framework to discuss the ways that people lead differently and how we celebrate that diversity as we build commitment to a common culture. This is already benefiting our retention, engagement and morale."
- Michele Flournoy, Co-Founder and Managing Partner, WestExec
Growing as a leader means investing in yourself.
This lesson is designed for highly successful leaders who want to advance their performance and impact.
Expand your mindset. Expand your habits. Expand your results.
Your Instructor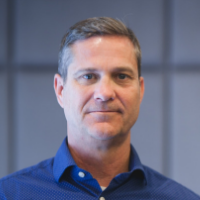 Founder of the Strategic Leaders Academy, Chris works with Small Business Founders and CEOs who want to lead as your best self, build a high performing team, and execute a winning strategy. Chris operates at the intersection of Leadership, Culture, and Strategy to help your business grow sustainably. You get the right support to do the right things the right way and avoid blind spots. His clients have grown by over $26 million and counting.
Chris is a West Point graduate, internationally renowned combat leader, retired Army Colonel, business leader, and author of Leadership: The Warrior's Art -- which has sold over 50,000 copies. He has appeared on CNN, MSNBC, BBC, NPR, SKY News, The Wall Street Journal, The Economist, The New York Times, and The Washington Post. His battlefield leadership has been featured in several books, including Jake Tapper's bestseller The Outpost.

So, What Qualifies Us to Help You?
We have amassed over 150 years of highly successful leadership experience in some of the most difficult and dynamic situations leaders face. Each of us has a masters degree or PhD in subjects related to Leadership, Culture, and Strategy – we bring you over 100,000 hours of research, published articles and books to produce the best and most actionable ideas that history and philosophy, social and behavioral sciences, and business management have to offer.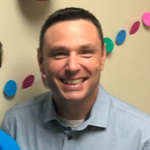 "We are already seeing real, tangible impact from our providers:
At least 50% improvement in level of ownership and engagement;
Conversion numbers have increased by 15%, bringing more revenue into the company;
Junior level leadership is improving; they are adapting their clinic-level processes to be more effective;
Provider – to – employee feedback is now happening and is building even more trust
- Stefan McFarland, Vice President, Aspire Allergy
Course Curriculum
Welcome
Available in days
days after you enroll
Strategy Governs Plans
Available in days
days after you enroll
Manage Silos
Available in days
days after you enroll
Frequently Asked Questions
When does the course start and finish?
After enrolling, you have unlimited access to this course for one year - across any and all devices you own. We know, though, that a year can zip by so if you get to the end of your year and need more time, let us know. Our goal is for you to get the information and resources you need to reach your goals.
What if I am unhappy with the course?
We would never want you to be unhappy! If you are unsatisfied with your purchase, contact us in the first 30 days and we will give you a full refund.
Do you offer a Veterans discount?
What if I purchase a course and decide to add coaching?
Great question! There will be options throughout your course to add coaching. Add as many sessions as you like!
This course is closed for enrollment.