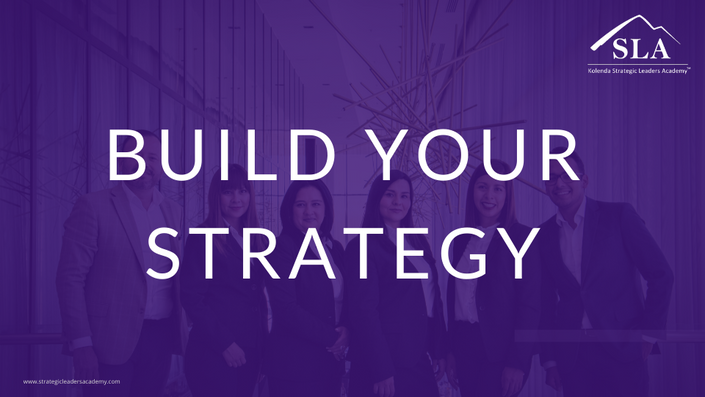 Build Your Strategy
KSLA's 5-D Strategy Process guides you step-by-step to a winning strategy
Build Your Strategy
You are not alone.
Did you know that 90 percent of organizations reportedly fail to execute their strategies successfully?
As a small business owner or nonprofit leader, you cannot afford to spend $50,000 or more for consultants to write strategic plans, only for these costly products to gather dust on a bookshelf.
Most leaders in your situation respond in one of two ways:
You know you need a strategy. You try to do it on your own, but you have to keep putting it on the back burner because you are fighting so many fires as you try to grow your business.
You decide to wing it. You forego a strategy because no plan survives into the next month in a dynamic market place.
The result, though, is the same. No strategy.
You are not alone. Over fifty percent of small businesses and nonprofits have no strategy.
Making it up as they go along is part of the reason that failure rates are so high. You do not want to join that crowd.
Without a credible strategy, your nonprofit will not qualify for funds from foundations or major donors.
Without a credible strategy, your business will not qualify for investment.
Without a credible strategy, you are at high risk of making expensive mistakes as you run around fighting fires.
A good strategy is like proper fire prevention. It helps you avoid burning cash.
Here's some straight talk about strategy.
Strategy is NOT a blueprint for success.
It's not a crystal ball.
Strategy is:
a framework for making smart decisions about your organization's purpose and direction.
Strategy is what allows you to focus your team toward a common purpose. You avoid wasting time, money, and energy on distractions. You avoid having your team pull in different directions. You avoid chasing after the wrong opportunities and getting blindsided.
With a sound strategy, you are like the crew team that is rowing on time and in the same direction. You can:
Keep the efforts of your team focused on your vision, mission, and desired outcomes;
Seize fleeting opportunities for growth;
Manage risk;
Make sound investments;
Make smart decisions in the face of uncertainty;
Hire the right people for the right roles;
Adjust your team's efforts as the market changes, while maintaining focus on the big picture.
I hear people talking about a strategic plan. What is that?
That is an excellent question. A strategic plan is a misnomer. It's a reverse-Goldilocks: not quite a strategy; not quite a plan; it's just expensive and wrong.
A plan is what you use to start implementing your strategy. Planning gets you to organize your team, resources, and efforts in a sensible direction. Your plan gets you moving in the right direction.
Coherence will provide you with some initial advantages until your competitors and others adapt.
Then, you improvise as the market changes. Thanks to your strategy, you keep your eye on the prize. You make smart decisions. You avoid expensive mistakes.
How does the course work?
You will complete six modules and come away with a first-class strategy and an initial game plan.
You will follow our 5-D Strategy Process™, which has helped our clients grow their revenues by about $25 million. Here are your steps:
Diagnose your current situation so you know your start point.
Define your Vision, Mission, Goals, and Values, so you know where you are going.
Develop options to get from where you are now to where you want to be, so you create choices and avoid running into walls or down alleys that pull you in the wrong direction.
Decide which option is best, so you have a clear way forward.
Determine your measures of success, so you know what to measure and why.
Once you have your strategy, you will write your initial game plan.
How long will the process take?
Most active organizations complete within three months. You take the work at your own pace. The course gives you the discipline to stay on track.
Start-ups that can focus most of their time on the course can finish within a couple of weeks.
How do you help?
Each module guides you using video and written content, plus examples for you to follow.
Once you complete the product for each module, you have a call with your SLA adviser to discuss your work, make updates, and get you ready for the next module.
Of course, you have unlimited email access to your SLA adviser.
What's the cost?
$7995. We break up the cost into three manageable monthly payments of $2665 for you. You can also pay all at once.
How do I get started?
Just click on the Enroll button and go through the process. Be sure to enter your Coupon Code if you have one.

We faced major problems. Revenues were in free-fall. Employees were pulling in different directions. There was little integration and no progress. Thanks to Chris's support our management and governance are highly integrated. We now have very high degrees of engagement, accountability, and ownership. His experience, knowledge, and sensitivity led to a strategy that created $2 million annually in new revenues.
- Jim Thaden, Executive Director, Central Asia Institute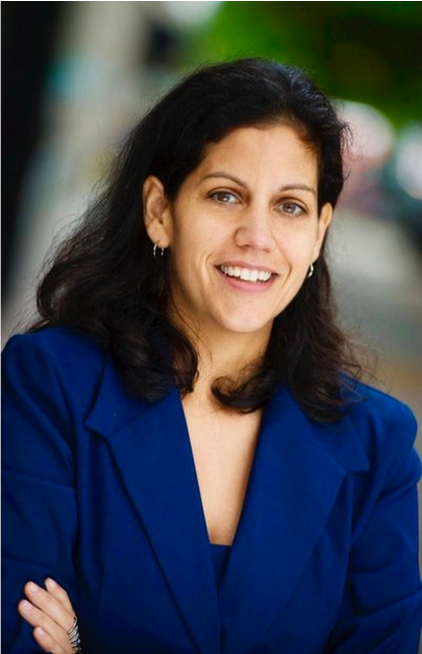 Chris's support helped us double our employee engagement from roughly 40 percent to 80 percent – with significant impacts on increasing revenue and lowering costs.
We very quickly increased our donor revenues by 61%, increased membership by 13% and gained a 33% increase in proposals for our annual conference.
Trust – Value – Confidence: Chris was by our side the whole time; his support paid for itself several times over in increased revenues and reduced costs; we know we have a winning approach.
We really appreciated the inclusive, hands-on approach. Chris was with us every step of the way. People knew their voices were being heard, so they really engaged in the strategy and business plan. We now have a much more energized work environment and greater initiative.
We needed a new strategy and approach; past suicide prevention approaches have not been working – rates continued to rise. We needed new approach and fresh ideas. Chris got us to think differently and to prioritize and focus. This has energized the organization and our membership. Conference proposals have increased by 33% and we are already $100k ahead in revenues from last year.
Colleen Creighton, Executive Director, American Association of Suicidology

"As an entrepreneur for 45 years, I've never seen these issues presented with such clarity—not abstract theory—but practical approaches to complex problems. The real-world stories and case studies brought the ideas to life: very engaging and actionable."
- Don Hutcheson, Creator and Host "Discover Your Talent - Do What You Love"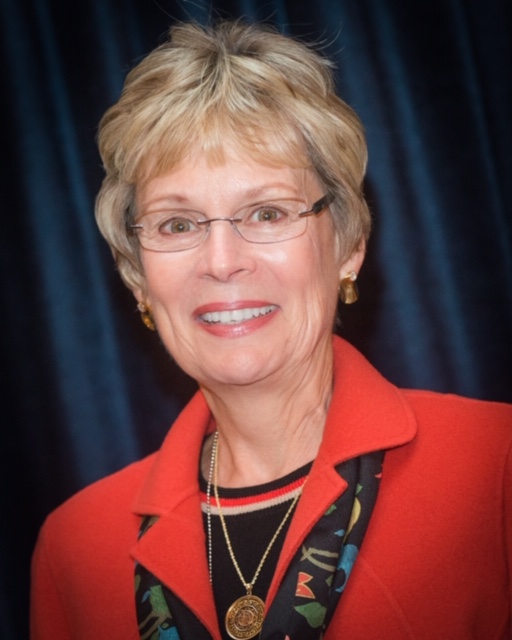 As an all-volunteer, newly established nonprofit, we at Friends of Oflag 64 are making monumental strides. The 10 participants reside in many parts of the country hence our meetings convene via Zoom. Chris is making us think deeper and better. This course has enhanced and broadened our teamwork and that's making us more effective. We are pulling thoughts out of the weeds and into a strategic point of view. I am impressed with the work the group has achieved– it is pulling us together as a team.
Cindy Burgess, Board Chair, Friends of Oflag 64
Course Curriculum
1. Smart Start. Here's the 5-D Process You will use for your Strategy
Available in days
days after you enroll
Module 1. Diagnose your situation
Available in days
days after you enroll
Module 2. Define your Vision, Mission, Goals, and Values.
Available in days
days after you enroll
Your Instructor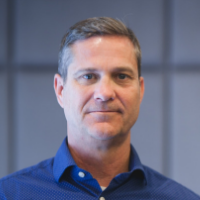 Founder of the Strategic Leaders Academy, Chris works with Small Business Founders and CEOs who want to lead as your best self, build a high performing team, and execute a winning strategy. Chris operates at the intersection of Leadership, Culture, and Strategy to help your business grow sustainably. You get the right support to do the right things the right way and avoid blind spots. His clients have grown by over $25 million and counting.
Chris is a West Point graduate, internationally renowned combat leader, retired Army Colonel, business leader, and author of Leadership: The Warrior's Art -- which has sold over 50,000 copies. He has appeared on CNN, MSNBC, BBC, NPR, SKY News, The Wall Street Journal, The Economist, The New York Times, and The Washington Post. His battlefield leadership has been featured in several books, including Jake Tapper's bestseller The Outpost.

Frequently Asked Questions
When does the course start and finish?
After enrolling, you have unlimited access to this course for one year - across any and all devices you own. We know, though, that a year can zip by so if you get to the end of your year and need more time, let us know. Our goal is for you to get the information and resources you need to reach your goals.
What if I purchase a course and decide to add coaching?
Great question! There will be options throughout your course to add coaching. Add as many sessions as you like!
What if I am unhappy with the course?
We would never want you to be unhappy! If you are unsatisfied with your purchase, contact us in the first 30 days and we will give you a full refund.
Do you offer a Veterans discount?