Sustainable Growth Mindset for Leaders
Grow your Mindset. Grow your Habits. Grow your Results. These powerful courses build your professional capital and advance the quality of your leadership.
Enroll now
WE HELPED OUR CLIENTS GROW THEIR REVENUES BY OVER $25 MILLION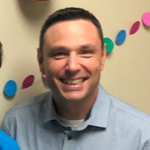 "We are already seeing real, tangible impact from our providers
- At least 50% improvement in level of ownership and engagement;
- Conversion numbers have increased by 15%, bringing more revenue into the company;
- Junior level leadership is improving; they are adapting their clinic-level processes to be more effective;
- Provider – to – employee feedback is now happening and is building even more trust."
- Stefan McFarland, Vice President, Aspire Allergy
- Our membership program, is perfect for high-performing leaders who have a commitment to excellence.
- Sample our core courses on LEADERSHIP, CULTURE, and STRATEGY by taking an individual lesson.
- Our advanced courses will aid you in building a strategy and culture that delivers results.
- Highly experienced coaches are never more than a phone call away.

"These programs and courses will help propel you to the next level. The focus on three underlying dimensions of every successful business or organization—Leadership, Culture, and Strategy is spot-on. The leader-persona discussions are essential to understanding how we are hard-wired as leaders so we can bring out the best in others and ourselves. As an entrepreneur for 45 years, I've never seen these issues presented with such clarity—not abstract theory—but practical approaches to complex problems. The real-world stories and case studies brought the ideas to life: very engaging and actionable."
Don Hutcheson, Creator and Host "Discover Your Talent – Do What You Love"